For a regular search in editor you can use the button on the ribbon or press Ctrl+F, and to continue: F3, Shift+F3.
For search and replace use keys: Ctrl+H or Ctrl+R.
For search in open files use hot key Shift+Ctrl+F, or press in Search Window "Find All":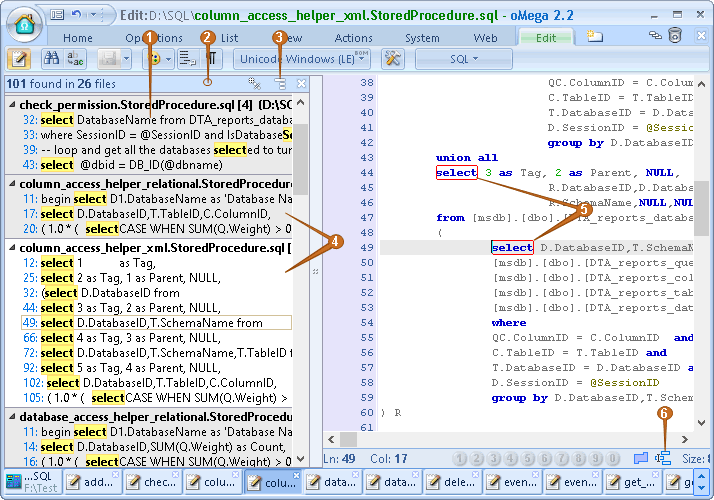 Results List.

Results List can be dragged by the header:

Button of list grouping type:

Found lines are grouped by files,

the current file is highlighted.

Found words

are highlighted in text.

Group of buttons for automatic or fixed highlighting of words.