1.
A very effective acceleration method – skipping unwanted folders:

If necessary search can be repeated in skipped folders.
2.
Exclude files by extensions. For instance when searching be a text phrase you can exclude all video files:


Or just exclude all large files: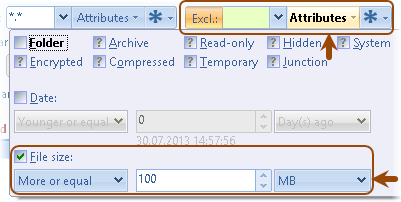 3.
Apply multiple text encodings at the same time.
When you search for a text phrase and not sure about text encoding, several encodings can be applied to avoid repeating attempts: